Portland TriMet
TriMet: Bus network redesign, Light Rail startup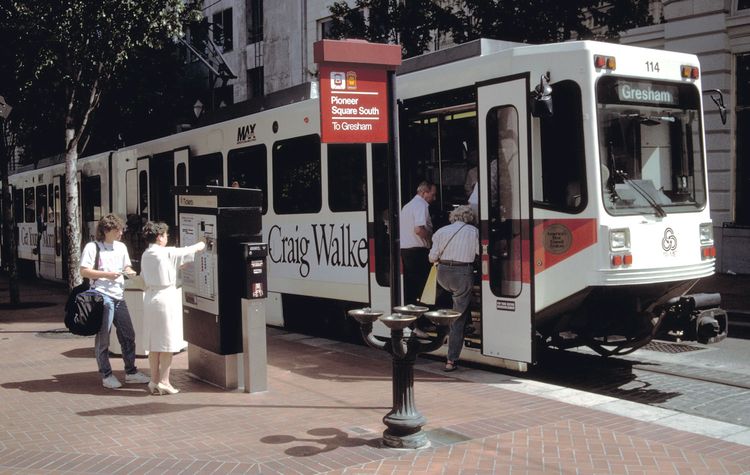 Initially joined TriMet as Director, Transit Development, the department head responsible for service planning, long-range planning, project development and paratransit contracting. Principal accomplishments included complete redesign of Portland City local bus network, and timed-transfer focal point applications in east, southeast and southwest suburban sectors. Responsibilities included chairing the interdepartmental Route Analysis Committee, which coordinated service delivery for the agency's planning, marketing, scheduling and operations functions.
In advance of the completion of TriMet's "MAX" light rail system, reassigned to the Operations Department as Director, Light Rail Startup. In that position, was assigned responsibility for scheduling and coordinating all operating, maintenance, planning and support activities associated with the activation of revenue service on the initial line of Portland's light rail system.
Later, as a consultant with LTK Engineering Services, performed operational and cost analyses in preparation for the opening of the West Side MAX service to Beaverton and Hillsboro.
Photo credit: CA Rail News
More Projects