Twin Cities
Managed Rail Studies and Saint Paul Union Depot analysis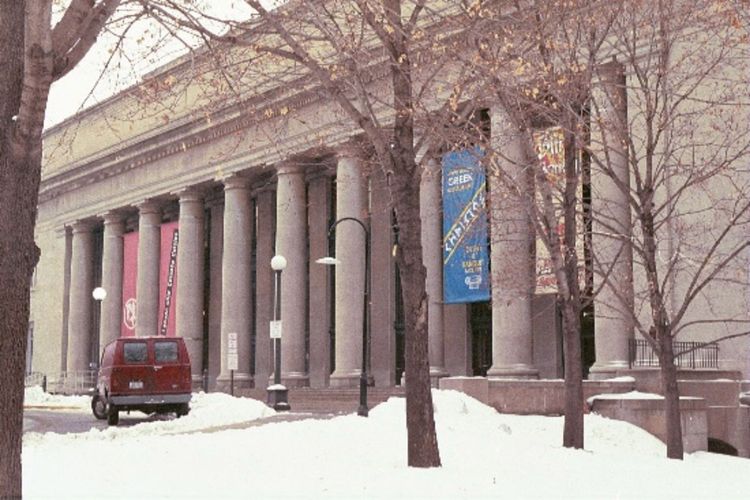 For Ramsey County Regional Rail Authority, Saint Paul, Minnesota:
Managed the Saint Paul Multimodal Terminal Evaluation Study, providing technical evaluation and advice to staff and a multi-agency committee in selecting a Downtown Saint Paul site for a new multimodal transportation facility. Related to this served as part of the team for the Central Transit Corridor Study with duties for conceptual and operations planning, and evaluating both light rail and commuter rail alternatives
Saint Paul Union Depot Analysis - Managed development of conceptual engineering and architectural plans for establishment of a multi-modal transportation terminal at historic Saint Paul Union Depot. Provided a facilitated tour of West Coast terminals and terminal projects for Ramsey County Commissioners and staff.
Republican National Convention Rail Shuttle and Red Wing Passenger Service Studies – Managed two feasibility studies of passenger rail service based on Downtown Saint Paul – one linking Downtown Republican National Convention sites for a one-week period of service during the 2008 Republican convention week only, the other a recreation-oriented service with a casino and historic town in the Mississippi Valley.
For the Northstar Corridor Development Authority, Anoka, Minnesota:
In the MIS and Preliminary Engineering phase of the proposed Northstar commuter rail service between Minneapolis, Anoka, and Saint Cloud, managed rail elements of the MIS, and associated commuter rail feasibility study. In Phase 2-Conceptual Engineering, managed preparation of operational, vehicle and maintenance facility elements, and coordinated interaction with the owning railroad (BNSF).
For the Twin Cities Metropolitan Council:
Prepared capital and operating cost estimates for 29 commuter rail and light rail corridors for Year 2030 Twin Cities Transit Master Plan update
More Projects